Learn how more than 1,200 captive insurance managers are maximizing the use of their captives.
Due to the pandemic and the tightening insurance market, more organizations are looking to captive insurance companies for financial flexibility and protection. By downloading the Captive Landscape Report, you receive the latest statistics, trends, and insights from across the industry to prioritize your captive strategies and achieve your goals. Fill out your information on the right to download now.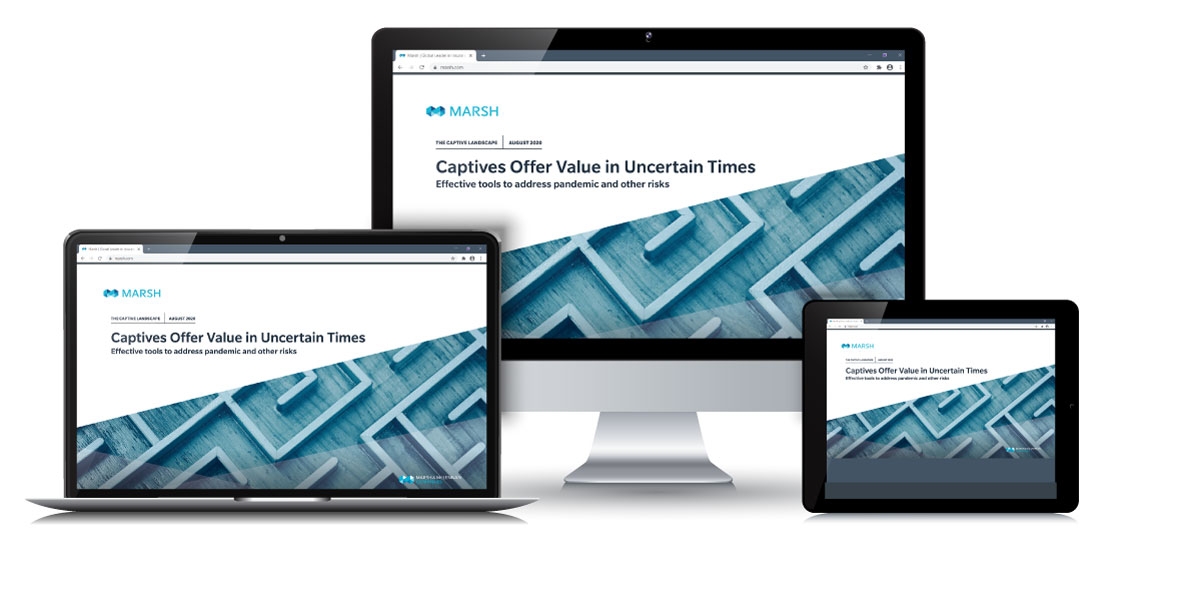 What's in the Report?
1. How to Use Captives for Pandemic Risks.
Learn how a captive could help mitigate the financial losses from a pandemic and provide coverages that may be impossible to buy from commercial insurers.

2. How Can a Captive Improve Liquidity? 
From risk financing to intercompany lending, captives can help increase liquidity. We examine short- and long-term liquidity tactics captives can implement to help their parent organizations respond to cash-flow challenges and create more surplus.
3. What Should Captive Owners Consider When Creating A Business Case?
Captive managers see significant value from their captives. Get stats on what they value most and understand why many are expanding their utilization in response to the transitioning insurance market.  

4. What's on the Horizon for the Public-Private Pandemic Partnerships?
The nature of terrorism and pandemic risks offers private-sector insurers little opportunity for diversification, and the scale of large events can overwhelm private capital. Proposed government initiatives may help to keep markets stable and insurance coverage available. Discover more about this and how captives can play a role.

5. What New Lines and Risks are Captives Writing?
As captives adopt new and increasingly sophisticated technologies, they are writing more risks and lines of business. Learn from captive regulators which emerging lines are seeing the biggest increases.

6. How Can a Captive Create a Profit Center by Writing Third-Party Risks?
We offer insights into how captive owners and customers each gain advantages when captives are used to write third-party risks, such as extended warranties or affinity risks.

7. What Are the Top Global Captive Trends?
Tightening in the insurance market has led to increases in "all risk," D&O, and supply chain/business interruption and contingent business interruption, pointing to a dramatic change on the horizon for next year. See analytics for industry usage, parent company regions, size trends, and more.

8. What Regulations Will Impact Captives?
A variety of regulations with an impact on captives and commercial insurers went into effect in 2019 and 2020.