The 16th edition of the Global Risks Report, published by the World Economic Forum with support from Marsh McLennan, highlights the disruptive implications of major risks, including the COVID-19 pandemic, that may reshape our world in 2021 and over the next decade.
The report draws on the survey results from nearly 700 experts and decision-makers globally who were asked about their concerns for the next decade, how global risks interact and where opportunities exist to collectively act to mitigate these threats.
Global Risks 2021: Fractured Future
The 2021 report reflects the depth and disparity of the pandemic's impact, explores how critical global challenges have been exacerbated and reshaped, and highlights the need to address these risks in a more collaborative way.
Carolina Klint,
Managing Director, Risk Management Leader, Continental Europe,
Marsh
2020 Hindsight: Reflecting on Resilience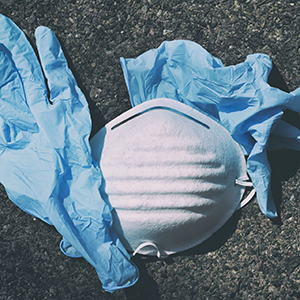 The COVID-19 crisis has exposed fundamental disconnects between assumptions of global and national pandemic preparedness and the realities of crisis management on the ground. Remarkable examples of determination, cooperation and innovation have surfaced, particularly with collaboration between the public and private sector, but very few nations have shone across all aspects of their response effort. There are many lessons to be learnt to improve our collective management of global risks.
Read more in "Hindsight: Reflection on Response to COVID-19"

Risk outlook: Failure to act looms large in 2021
A failure to act on climate change dominates the risk landscape in 2021 as the world gets ready for a delayed COP26. Like 2020, environmental risks rank highly in consequence and likelihood, with infectious disease and its ripple effect on employment and livelihood high on the risk landscape. This year respondents also highlighted areas of opportunities to act and mitigate potentially dire consequences.
Explore the plot to find out more:
The Global Risks Landscape 2021